Welcome back to another installment of Stacking The Shelves, or as I like to call it:
"WHERE DID ALL THESE BOOKS COME FROM AND WHAT HAPPENED TO ALL MY MONEY?!"
Stacking the Shelves is a weekly meme hosted by
Tynga's Reviews.
Stacking The Shelves is all about sharing the books you are adding to your shelves, may it be physical or virtual. This means you can include books you buy in physical store or online, books you borrow from friends or the library, review books, gifts and of course ebooks!
If there is one thing in this world that I am excellent at it's acquiring an insane amount of books within a short period of time. The last time I did a Stacking the Shelves post was in late October which featured nine books. At the time I thought that was a lot. Well, in this installment I'm going to be showing you the 44 books I have acquired over November and December. Yes, you read that correctly. 44 books.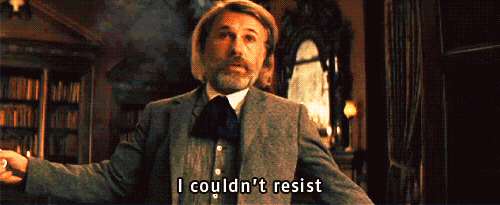 One of the things I've been trying to work on as of late is starting to read more eBooks to save not only space but also money. Being an unemployed student, I have zero income so I have to be very smart about spending.
Purchased:
At the end of October I travelled back to the Philippines unexpectedly to visit my family and my grandfather who was very ill at the time (he's getting better now!). While most of the two weeks was spent at our family home doing school work (bleh), and catching up with my cousins, I did get a few opportunities to visit the malls and purchase some books. Books in the Philippines, or almost any country rather, are significantly cheaper than they are in Australia so you can imagine how many of them I wanted to fly home with me. Upon unleashing me into the wild and letting me visit a bookstore my mother told me that I wasn't allowed to buy more than four or so books otherwise my luggage would be overweight. By the end of the trip I had bought ten books and miraculously my luggage was NOT overweight.
The Beginning of Everything by Robyn Schneider
The Eye of Minds by James Dashner
Let the Sky Fall by Shannon Messenger
The Perfectionists by Sarah Shepard
The Probability of Miracles by Wendy Wunder
Opposition by Jennifer L. Armentrout
Four: A Divergent Story Collection by Veronica Roth
The Retribution of Mara Dyer by Michelle Hodkin
The Infinite Sea by Rick Yancey
Gifted:
Then of course, came Christmas and the glorious gift-giving season. I am so blessed to be able to have such a wonderful support system of family and friends who are generous enough in taking time to listen to what I have to say and to deal with me in general, but who were also kind enough to gift me books. Santa was also quite generous with the books this year! Usually he has a hard time buying me books because he doesn't know whether or not I've read them before but he hit the nail on the head this time round.
This Shattered World by Aimee Kaufman and Meagan Spooner
My True Love Gave To Me: Twelve Winter Romances edited by Stephanie Perkins
The Kiss of Deception by Mary E. Pearson
Snow Like Ashes by Sara Raasch
The Book of Ivy by Amy Engel
Broken Hearts, Fences and Other Things To Mend by Katie Finn
Purchased using a gift card:
I was surprised to receive quite a few Dymocks gift cards this Christmas so of course I put them to good use. With my gift card I purchased:
Grave Mercy by Robin LaFevers
The Thousand Dollar Tan Line (Veronica Mars) by Rob Thomas and Jennifer Graham
Girl Online by Zoe Sugg
Captive by Aimee Carter
Every Breath by Ellie Marney
eBooks purchased using a gift card:
Since there were alot of specials and sales for ebooks on during the holiday season I thought I'd take advantage of that and not only pre-order some books but also purchase ones that I've been meaning to read for quite some time but haven't been able to buy in a physical copy.
The D.U.F.F by Kody Keplinger
Half-blood by Jennifer L. Armentrout
Confessions: The Private School Murders by James Patterson and Maxine Paetro
Etiquette & Espionage by Gail Carriger
Ashes to Ashes by Jenny Han and Siobhan Vivian
The Body Electric by Beth Revis
How To Keep a Boy From Kissing You by Tara Eglington
The Final Empire by Brandon Sanderson
The Disreputable History of Frankie Landau-Banks by E. Lockhart
Dangerous Girls by Abigail Haas
Never Fade by Alexandra Bracken
Sweet Evil by Wendy Higgins
Falling Kingdoms by Morgan Rhodes
Red Rising by Pierce Brown
The Iron King by Julie Kagawa
Graceling by Kristin Cashore
The Girl of Fire and Thorns by Rae Carson
The Body Finder by Kimberly Derting
The Naturals by Jennifer Lynn Barnes
Killer Instinct by Jennifer Lynn Barnes
For Review:
I Was Here by Gayle Forman
The Mime Order by Samantha Shannon
The Winner's Crime by Marie Rutkoski
Love Hurts by Mallorie Blackman
I was lucky enough to be the proud recipient of Gayle Forman's newest novel, I Was Here, which I absolutely adored and reviewed earlier this week. You can see my review here. The rest of these egalleys I requested and were accepted for on netgalley. The Winner's Crime was one of my most anticipated releases of this year and to have read it early was truly a blessing. I can't wait to write my review!


So that's it from me! What books have you acquired recently?