Welcome back to Stacking the Shelves! Or as I like to call it:
"WHERE DID ALL THESE BOOKS COME FROM AND WHAT HAPPENED TO ALL MY MONEY?!"
Stacking the Shelves is a weekly meme hosted by
Tynga's Reviews.
Stacking The Shelves is all about sharing the books you are adding to your shelves, may it be physical or virtual. This means you can include books you buy in physical store or online, books you borrow from friends or the library, review books, gifts and of course ebooks!
My extremely hectic school schedule has meant that I haven't had much time to read lately, but as evident by the amount of books sitting in my TBR pile, that most definitely hasn't stopped me from acquiring more books. I have been a good girl though and utilised my local library, so I'm not being completely reckless with my spending.
Confessions of the Private School Murders by James Patterson
I read the first book in this series earlier this year and was certainly surprised by how much I enjoyed it. When I saw it in the library I felt obliged to read it.
How To Keep A Boy From Kissing You by Tara Eglinton
I've had my eye on this one for a while now! I saw the author just last week at the HarperCollins #BTCYA event, and I was even more intrigued so I thought I'd give it a go!
Steelheart by Brandon Sanderson
People have raved and raved about this one, and I've been recommended it a fair few times. I know that Brandon Sanderson is especially well known for the Mistborn trilogy, which is high on my TBR list also, but when I saw this was available, I decided it was time.


Bloodlines by Richelle Mead
Okay, so I haven't finished the Vampire Academy Series. I do love it! Well, the ones that I have read. (The first and second ones) But I've heard so many incredible things about Bloodlines, and I just want to be in on it already! I was initially worried that I'd have to have complete the VA series prior, but a few people have told me that it isn't completely necessary. PLUS, it was 20% off. I had to buy it.
Eleanor and Park by Rainbow Rowell
I know, I know. Everybody has read this book. Everybody and their mother loves Rainbow Rowell, I do too! I've only read one of her books, Fangirl, but that obviously needs to change. I can't wait to read this!
There have been really mixed reviews surrounding this book but I found the premise to be quite intriguing. Plus, it was only about $10 at Target. I'm curious as to whether or not I'll enjoy it. I'm hoping I did waste my money?
The Intern by Gabrielle Tozer
I read this as an e-book earlier in the year and I absolutely adored it. When I heard Gabrielle Tozer was going to be at #BTCYA, I had to purchase a physical copy to get signed. I did get to meet Gabrielle, and aside from being incredibly inspirational, she was so stinking sweet!
Corruption by Jessica Shirvington
Corruption came out this week (squeeeee) and I was lucky enough to be able to purchase a copy early at #BTCYA last week and get it SIGNED. THIS BOOK. THIS SERIES. I finished reading it the other day and I can't even begin to express my emotions. How do you words??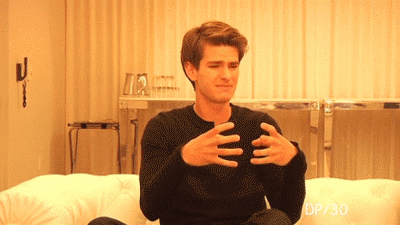 My beautiful signed copy of Corruption
All The Light We Cannot See by Anthony Doerr
I've heard incredible things about this book, and the US cover is absolutely stunning! Unfortunately, the copy I have is the not-so-pretty Australian/New Zealand cover. Oh well! After hearing such stellar reviews I'm not too fussed about its appearance, I'm only concerned with the story, which I am hoping is as beautiful as everyone says.

Now my only dilemma is finding time to read all of these books. Not to mention the massive stack of other unread books I have sitting in my room. I'm aware that this is a problem. We don't talk about it.


What books have you acquired recently? Anything awesome? I loooove taking a peek at other people's purchases.